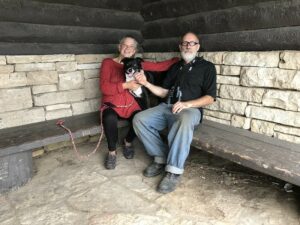 Laurie, Raymond and Zoey the Dog at the top of Brady's Bluff in Trempealeau Wisconsin.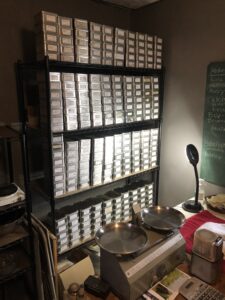 Here are all the herbs in small tins. We have additional herbs in big bins.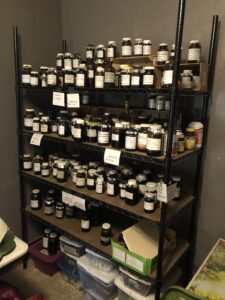 We grow many medicinal plants, develop protected places for foraging plants from varying habitats. We harvest, clean. and store. Many we use to make our own tinctures. glycerites, syrups, oils, hydrosols, essential oils and flower waters.